The Strokes are back with a new album, Comedown Machine, and I have a copy to give away on vinyl as well as a copy on CD!
To enter you just have to subscribe to TTRO by putting your email into the box on the sidebar where it says subscribe. You will get an email asking you to confirm your subscription and once you confirm you will be entered to win. If you are already a subscriber, just comment below using the email address you used to subscribe where it asks for your email so I can verify.
Contest ends and winners will be contacted on Thursday May 2nd! This giveaway is open to Canadians only.
Watch the new video for "All The Time" below:

Happy Friday, peeps! This is a long TGIF to make up for last week, so prepare yourself. I'm spending today (and the next 10 days) in theaters for Hot Docs, maybe I'll see some of you there? If not, I really hope to see you tomorrow night for the Long Distance Movie party! Check the sidebar and event page for more information. The Top 15 vote is on!
With that said, here's a ton of great reads to keep you occupied all weekend:
Stevie Nicks' Home Is For Sale, Boasts Very Unusual Feature. Nude pool? That's just a pool with nude people in it…
Boston bombing aftermath: How you can help. I don't want to dwell on the awfulness that happened in Boston last week, it's tragic for so many reasons I won't even get into, but I'm glad it came to a swift conclusion.
CNN Has A New Host For The Summer. And His Name Is George. It's so rare that America actually picks up on the wealth of incredible talent we have here, that this news really shocked me. He definitely deserves the wider audience and I can't wait to see this new show.
Finally, I found this hilarious when I first watched it – but when you think of how many people are at Coachella, and how few interviews they actually show compared to how many people they must have tried this on – it's not actually all that surprising that they found 5 douches in that crowd that would lie on TV.
How can record shops compete with Netflix, TiVo, video games that take months to complete, cable, texting, the Internet, etc. etc? Getting out of your chair at home to experience something in the real world has started to become a rare occurrence, and to a lot of people, an unnecessary one.

Why go to a bookstore and get a real book? You can just download it. Why talk to other human beings, discuss different authors, writing styles and influences? Just click your mouse.

Well here's what they'll someday learn if they have a soul; there's no romance in a mouse click.

There's no beauty in sitting for hours playing video games. The screen of an iPhone is convenient, but it's no comparison to a 70mm showing of a film in a gorgeous theater. The Internet is two-dimensional…helpful and entertaining, but no replacement for face-to-face interaction with a human being.

Let's wake each other up.

We need to re-educate ourselves about human interaction and the difference between downloading a track on a computer and talking to other people in person and getting turned onto music that you can hold in your hands and share with others.

The size, shape, smell, texture and sound of a vinyl record; how do you explain to that teenager who doesn't know that it's a more beautiful musical experience than a mouse click? You get up off your ass, you grab them by the arm and you take them there. You put the record in their hands. You make them drop the needle on the platter. Then they'll know.
What are you doing next Thursday? I hope you're planning on going to see Papermaps play the Horseshoe, and if you are – I have a pair of tickets to giveaway to the show (February 7th @ 10pm). Even better – you can also win a copy of their latest EP, Inferior Ghost, which was released on limited edition vinyl (see my copy above? I love it).
Win by commenting below using an email address I can contact you at, noting if you would like to be entered for the tickets, the vinyl, or both. As usual, Facebook fans (aka my favourite peeps) can double their chances of winning by liking my status about this giveaway.
Contest closes February 4th and winners will be contacted at that time via email.
Sorry international friends, but the vinyl can only be shipped out to addresses located within Canada.
Watch the vinyl spin on my favourite track off the EP, "Reaction Formation," below:
December is here. This means it's time to start shopping for your friends and family, if you haven't already. I'm one of those terrible chronically last minute people who does everything on December 24th – but don't be like me. Anyhow, if you have someone in your life who is an obsessive music fan (beyond yourself, obviously) I have some suggestions on what to buy them.
I also suggest sending this post to your friends and relatives if they routinely buy you socks or Michael Buble CDs, ruining your holiday. Mom, dad, if you're reading this, this is my Christmas wish list. JK, my parents don't know how to use the internet.
Oh, and if you really want to impress your musical compadre, make every detail count and wrap the present in sheet music, as seen above! Picture via Gave That.
Beatles Decorations from Retro Festive (BONUS, GIVING THESE AWAY!)
Retro Festive is actually one of the most fun sites ever for Christmas gifts. I basically want to buy everything on there, especially the Rudolph items (best Christmas movie, obviously). They have the weirdest/coolest stuff you would never think to buy, from all the Christmas movies and shows you grew up loving. These Beatles decorations happen to be my favourite, but the Elvis, Christmas Story, National Lampoon, Nightmare Before Christmas, and It's A Wonderful Life ones are also great. The Muppets/John Denver A Christmas Together album on GREEN VINYL is also a must.
Thanks to Retro Festive, you can win the Beatles decorations above! Just like Turn The Record Over on Facebook and share the status about this post by December 14th. Winner will be contacted via Facebook, so be sure to check your 'other' message inbox folder as well as the TTRO Facebook page on December 14th.
Music Subscription Service
This is a no brainer that every music fan wants but is maybe too cheap/poor to get for themselves. There are plenty of options if you're in the States, but Spotify and Pandora still haven't come to Canada, so I'm recommending a Rdio subscription (someone please get me this!).
Other great music related subscriptions include Daytrotter, Turntable Kitchen Pairings Box, and The Thing (vaguely music related, but very artsy/fun).
Music Magazine Subscription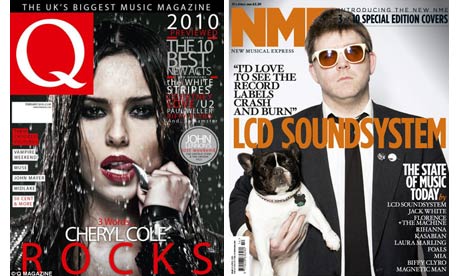 While I think most digital kids are over paper magazines, your older musical friends may still appreciate a subscription to Rolling Stone, Spin, MOJO, NME, Magnet, etc.
Band Swag
If you know the person's favourite band/musician, try and find something unique featuring that artist. A tour tee is always a nice and easy choice, but they never really have cute (ie, not cut like a basic t-shirt) tees for girls, so if you can find an item at a slightly more fashion forward store that happens to feature that musician, go for it. If someone were to give me the above slouchy Bob Dylan tee from Brandy Melville, I'd know they not only love me, but know me well enough to get me a gift I will adore and use.
Gift Card To The Local Record Store
Rather than waste your time (and theirs when they have to return it) picking out an album you're not sure if they already have – or even want – just get a gift card to the cool record store in your city. Here in Toronto you can't beat a gift card to Soundscapes, Sonic Boom or Rotate This.
If you don't live in a city lucky enough to have anything more than an HMV, that works too. There's also the (ughh hate to include these bastards but they really do own most concerts) Ticketmaster certificate option, if they see a lot of shows. And of course, the iTunes gift card if they are purely digital (how unfortunate).
Framed Poster or Records
They most likely have some posters from their favourite band lying around, waiting to be framed. Do it for them, and they will love you forever. Same goes for their favourite record. Something as simple as a few record frames makes for an awesome gift. I am especially eager to get my hands on these record frame doors for the expedit shelves as seen in the photo above.
A Turntable
If you know a music fan without a record player and you want to really change their life for the better (and they are the kind of person you are willing to drop significant cash on) there's really nothing that can top this.
A few solid options for different budgets: Audio Technica LP60, Crosley Spinnerette, Music Hall USB1 (turns vinyl digital!), Debut Carbon Turntable.
A Record Washer!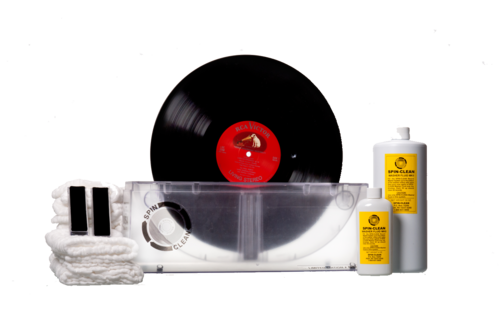 I need this. Seriously. If you're buying for someone with a heavy vinyl collection, this is an incredible gift.
Good Headphones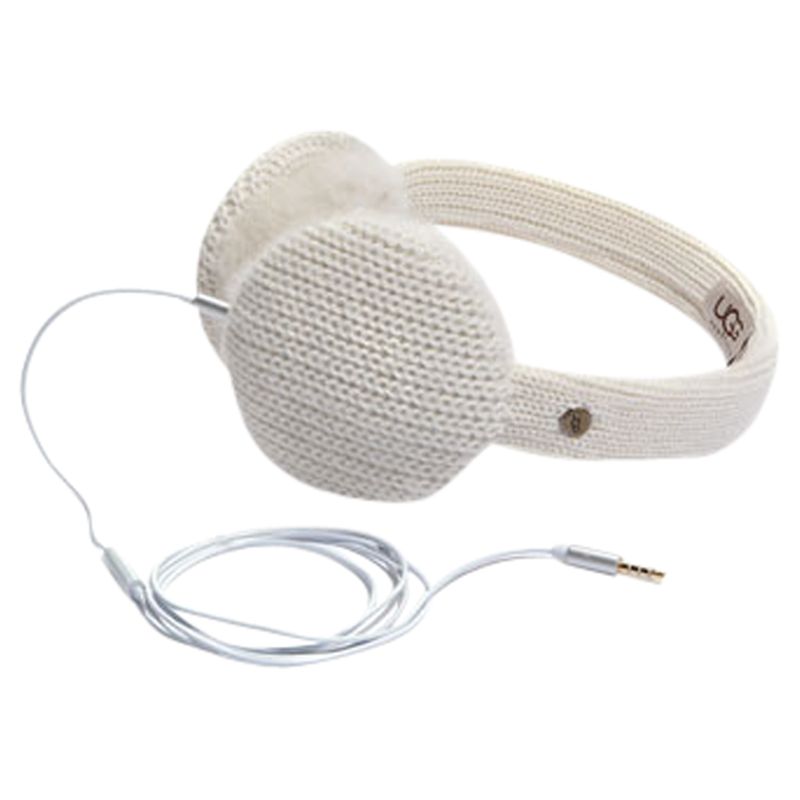 Similar to the turntable, a nice pair of headphones is one of the best gifts you can give this kind of person. You don't have to go crazy, the Alessandro Music Series headphones have a reasonable option for $100. But if you do wanna spend some serious money, these are my dream headphones.
Also, there isn't a girl in Canada who wouldn't love a pair of these earmuff headphones for winter! What a brilliant idea (thanks @isa_gauthier for the suggestion), I'm ordering a pair for myself right now.
That's it! What have I forgotten? What's on your list?? Tell me in the comments.