Technology is a beautiful thing. It makes our lives infinitely easier in insurmountable ways.
Do you ever think about how different life was just 15 years ago? Or 25 years ago!? Children today will never understand what it's like to live without a screen in their face – and while that can be a scary thought – the benefits outweigh the negatives no matter how you look at it.
I just found out that there are now 'robot' bartenders – and that has been something I've been dreaming of since I tasted my first drink at the ripe old age of 17.
A team of engineers developed that AI above and named him Monsieur – yeah, like your very own personal drink butler.
It's basically just a techy version of those drink dispensers (of which I once owned but gave up on because of how sticky the booze makes the taps), but it actually makes complicated drinks for you – all you have to do is load it up and push the button for the drink you want.
You can fill it with 8 different bottles and mixes, so there's limitless options  – especially if you stick to one or two forms of alcohol.
This guy isn't the only booze robot out there. There is now a cruise line that features a bar where robot arms make your drink while human servers bring it to you (soon enough the servers will be robots too!), and I can only imagine how this technology is going to start appearing in bars around the world.
The only issue – sometimes people go to a bar to interact with the bartender; to get recommendations on drinks, flirt, or unleash your problems over a glass of whiskey on the rocks. Can a robot really provide that booze connoisseur/therapist relationship actual bartenders are beloved for? I doubt it, but I think we're going to find out.
When it comes to home bars though, I am dreaming of one day owning a Monsieur.
I'm required to disclose the relationship between my site and Intel Canada, but all opinions are my own!
While I didn't travel so far this year that I needed to board a plane, I still managed to get my wanderlust fix in by taking a bunch of road trips across Ontario.
There is really nothing I love more than a good road trip. My favourite people, my favourite music, some snacks and a good vehicle are all that is required for a memorable mini-vacation on a whim. Thanks to Honda, I was able to try a handful of different cars for weekend getaways throughout 2014, and I'd love to take you through the ones I found particularly great for road tripping.
HONDA ACCORD – BEST FOR WINE COUNTRY
As seen above with my man, the Accord is the perfect practical car. I had the chance to test it out in Niagara, and you can read more about that trip and how much I loved the car over on Dose.
ACURA MDX – BEST FOR MUSIC FESTIVAL CAMPING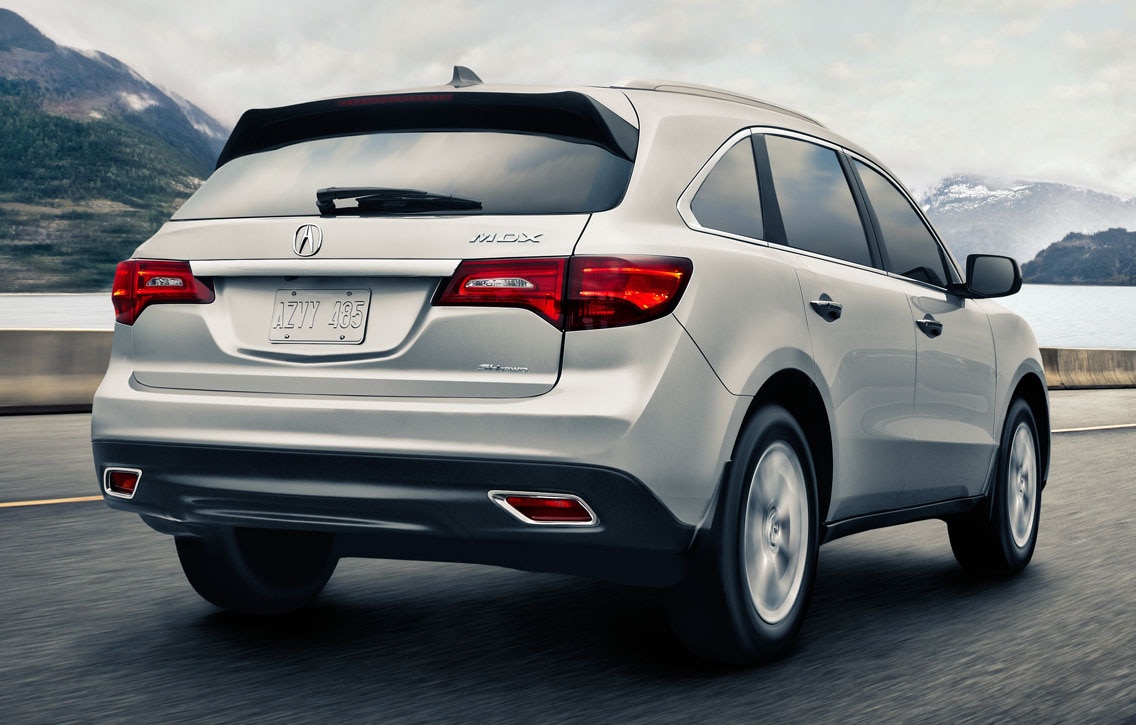 While I didn't use the Acura for a Bonnaroo trip, I couldn't help but think that it would be absolutely perfect for that situation when I was testing it out. Back when my friends and I drove down to Tennessee for the festival, we were in a small economy rental – and with all our stuff packed in – it  was not particularly comfortable. Not to mention that the heat in Tennessee in June is unbearable, so sitting in the vehicle for shade/sleep (since the tent was unbearably hot) was something we all needed to take turns doing.
The Acura is an incredible vehicle for a variety of reasons, but its spaciousness would definitely come in handy in such a situation. You can take the seats down for extra room should you need to sleep in it. Plus, the dvd player setup in the back will keep your friends entertained over the very long drive, and the navigation system will make sure you don't get lost trying to find the farm. And the surround sound audio and SiriusXM mean you'll be able to sing your heart out the whole drive down.
HONDA CIVIC – BEST FOR A BEACH TRIP

I was able to test out the Civic on my way to go parasailing for the first time in Grand Bend. This short trip might be the highlight of my travels in 2014 because not only had I never parasailed before, but I had never been to the adorable beach town that is Grand Bend before. Parasailing is unlike anything I've ever experienced. Ziplining in Victoria is probably the only thing I can compare it to. But somehow parasailing was scarier, even though it only lasted about five minutes. I probably shouldn't have googled parasailing accidents before I went – but knowing something has a risk is half the fun of doing it, right? It was truly one of the most spectacular views I've ever witnessed in my life. I wish Grand Bend was closer, as I would be there every weekend in the summer if I could.
The Civic might be my favourite car of them all. If I was going to buy a car today, I'd probably be going with a Honda Civic. It is beautifully made, gorgeous to look at, great on gas, and has all the incredible features I've come to expect from Honda – push start, rear camera, voice navigation, incredible audio, lane watch, and I don't even have to fish through my purse to find the keys – it detects them and unlocks automatically when I approach.
I love this car.
HONDA FIT – BEST FOR ADVENTURES
I had a chance to try out the Fit while participating in my first drumming lesson. Yes, I finally fulfilled my childhood dream of learning to drum! Well, maybe not fulfilled, but I almost learned how to play Sweet Home Alabama well enough that I wasn't completely ruining the song. See me awkwardly taking my first few hits in the video above!
The Fit is cool for a a few reasons – one being it's price point is super reasonable for a new car. Another being that you can literally fit almost anything in it, despite it being a small car. As you saw, we were able to fit a bass drum in it – which I wasn't even expecting would actually work. You can use it as a 4 seat when you want to grab your friends for an impromptu trip to Montreal, or as a 2 seater when you want to pack your life in the car and see where the road takes you.
ACCORD HYBRID – BEST FOR EVERYDAY USE

The Accord Hybrid has everything I already loved about the Accord, but is also extremely efficient on gas – I spent a total of $30 over 4 days of heavy highway driving, compared to the $60 to $80+ I would usually spend on much less driving.
If everyone that drives would be able to switch to a Hybrid, the world would be a cleaner place, and people would suffer less rage from exorbitant gas prices. The only thing better than a Hybrid is the electric car – and I hear Honda is working on some models as we speak.
I can't wait.
—
On another note, Honda is doing something truly important this holiday season. Help them donate $20,000 to the Make-A-Wish Foundation by donating. For every dollar you contribute – they contribute another dollar. It's the time of year to give, and this is a great way to make your contribution go twice as far.
There's no doubt I'm what you might call a late shopper. While I usually know what I want to give someone far ahead of time, I tend to wait until the last minute to actually do the shopping or creating involved. Admittedly I'm a fan of working under pressure, but doing that during the holidays is a special kind of nightmare.
Pressure is great on my own while working on something in my home, but as soon as I have to deal with legions of other people invading my personal space to get their hands on the exact item I'm looking at, I get a little crazy. Introverts should always shop from home.
With Christmas just over two weeks away, if you (like me) haven't started shopping yet, I have a few suggestions on what to get that person in your life who is obsessed with the convenience modern technology gives to our everyday lives.
I love this item because it allows your badass turntable speaker setup to also be used to play music wirelessly from your phone or computer. When you just want to blast that new Beyonce track you don't own on vinyl, this is an awesome option to have. It allows you to ditch the wireless speaker and go straight to your super awesome, super expensive speakers.
2. PHILLIPS WIRELESS LIGHTING SYSTEM
Did I mention how much I love convenience? Controlling my television through my phone has been one of the simple pleasures of my life, and being able to do the same with my lighting would be a joy. If you too want to make your phone the most useful item you own, this is a nice item to have.
This makes the cut because, living in a very old apartment in Canada means I deal with two things year round – it's either too hot, or too cold. It would be amazing to have one item that supplements the heat in the winter, and helps cool in the summer. I currently have a space heater and three fans that take up space in my small apartment – this could replace them all. Living in a big city means you're not exactly rolling in extra storage space – for that reason, this is a great gift.
The one complaint I hear from literally all my friends is that their phone's battery dies far too soon. Many of us use it so frequently that it burns out before we can get to the end of the night, sadly missing out on so many great instagram opportunities. This case from Mobile Fun has saved me from experiencing that feeling since I encased my phone in it way back in August. Bonus, as I have the Samsung Galaxy S5, which is super lightweight compared to my previous S3, and the case added the bulk I needed to stop accidentally dropping it all the time!
5. HP WIRELESS ALL IN ONE PRINTER
While printing almost seems outdated and wasteful in this world of the cloud, printing is always a nice option to have. Being a writer, I am constantly printing and signing contracts, and I always seem to forget to remove the printer cord from my laptop before walking away with it – therefore taking the printer with me on a journey to its smashed up death on the floor. It's definitely time for a wireless printer, and this one that looks stylish + prints my photos with frame-worthy clarity is an extra bonus.
6. CHROMECAST
I was given one of these to try out back when Google launched their music streaming service back in May, and I've been in love with it ever since. Previously I had been attaching an HDMI cord to my laptop to project movie and tv show streams onto my TV, now I just control it all wirelessly through my phone – so much easier! The only downfall is that it doesn't work on uhh, less than legal streams you might find on certain websites – but it's perfect for Netflix, CraveTV, YouTube and even for music – it seamlessly connects to Rdio and Songza so I can blast a playlist through my TV.
While you all know how much I love my ASUS Transformer – and I definitely recommend it as a gift for your coffee shop loving friends this holiday season – if you're looking to really impress someone this season, the Surface Pro 3 is an even more substantial offer. I watched my artist boyfriend create a drawing on it in no time with ease. That's not something any old tablet can do. For the creative person in your life, the Surface Pro 3 is a winner. You can also check out Intel's guide to the perfect tablet for anyone in your life.
I had the chance to use a GoPro back when I was sent to Victoria BC for Rock The Shores. To say I've wanted one ever since would be an understatement. The ability to capture high quality video in a camera that small, and that waterproof and durable, is a major win. The travel and adventure lover on your list wants this, guaranteed.
As mentioned above, temperature control in my very old building is non-existent. There is no built in AC in my apartment, so every time May comes around, my top floor 1 bedroom is a boiling overheated mess. The crappy $75 window AC I bought the first summer I moved in over 6 years ago has most definitely seen its last days, and this 'smart' AC looks magical with all its settings and controls! Of course, it's a present that won't get to be used until the warmer months come, but it's something people living in Toronto tend to rely on once the sun comes back – so they will still be grateful for it.
This post was sponsored by Intel Canada. While the tablet was gifted to me for review, all opinions and product recommendations are my own! 
Just in time for Christmas, you have the chance to win a brand new Samsung Galaxy Alpha from Virgin Mobile.
As you may know, I am very loyal to the Samsung brand, and have been ever since the Galaxy S III gave me a smartphone alternative to the iPhone that actually compared (and surpassed considering the price difference). Now that I'm on the S5, I still think it's the greatest.
Also great is paying $45 a month for unlimited text, talk and data – the big three can never compete with that .
While I haven't had the chance to try the Alpha yet, I've heard nothing but good things, and I have no reason to doubt it isn't as great (or better) than my S5. I am definitely jealous of whoever wins this one! I would love to try it.
Anyhow – the cool part about this phone is that, when you purchase it from Virgin, $5 from every sale goes to their RE*Generation foundation, which helps at-risk and homeless youth find jobs.
Speaking of RE*Generation, if you're not in need of a new smartphone but still want to help a great cause (and see some awesome tunes), Dan Mangan + Blacksmith will be playing the Mod Club on Monday December 15th in support of it. Tickets are $20 and on sale now, and all proceeds go directly to the cause.
You get to see one of Canada's finest live performers bring his best collaboration to date to the stage while helping kids find much desired employment – if that isn't a win, I don't know what is.
Anyhow, if you do want a chance at the phone, you have a few options to enter. Each option counts for one entry.
1) Sign up for the upcoming (look out for TTRO's relaunch in 2015) weekly newsletter, which will round up the week's posts so you don't miss things like this in the future:
2) Like TTRO on Facebook and comment on the status update about this giveaway.
3) Follow me on Twitter, and tweet exactly this ONCE ONLY, no spamming please: "Hey @Lisa_TTRO I want to win a Samsung Galaxy Alpha for Christmas http://wp.me/pWBir-2RT #regeneration."
4) Follow me on Instagram, and heart the photo about this giveaway when it is posted.
Keep in mind that this is a Virgin Mobile Canada phone, so that limits it to Canadians (or people who know a Canadian and want to surprise them with this for Christmas) only.
That's it! You have until December 17th at midnight to enter, and the winner will be contacted the next day via the email they used to subcribe to the newsletter – so make sure that's the one you do if you only do one of the above 4 things.
Good luck!
The freelance life is one that seems envious.
In fact, I envied it so much during times I was working fulltime in an office, that I made it my mission to one day be able to do it fulltime. Now that I have reached that point, I can tell you it comes with many downfalls (lack of benefits, lack of reliable income, trying to get paid on time, saving for tax time, needing finance and business skills you never learned at your Arts College), but it also comes with many perks.
Being able to work wherever you want – whenever you want – is the part that immediately appealed to me most. Being chained to a desk or an office for 8+ hours a day is not, and has never been, an enjoyable concept to me. No matter how many times I've tried to do it.
I like being able to wake up at 11am, stay pantsless til 2pm, grab a coffee and lunch by 2:30, and stay up til 3 or 4am on a weeknight. I like not having to worry about having an office wardrobe.
In the words of Bukowski:
How in the hell could a man enjoy being awakened at 8:30 a.m. by an alarm clock, leap out of bed, dress, force-feed, shit, piss, brush teeth and hair, and fight traffic to get to a place where essentially you made lots of money for somebody else and were asked to be grateful for the opportunity to do so? 
That perfectly summarizes my feelings on that whole archaic idea of what work should look like.
If you are similarly inclined to have control over your day, keep your own schedule, and answer only to yourself, you might be the kind of person who prefers freelancing to a regular job.
Being a night owl and an introvert, it definitely suits my natural habits much more than the forced fake smiles and douchey coworkers you sometimes have to deal with in the confines of working for someone else.
In order to freelance successfully, you do need a few tools.
I am nothing without my Samsung Galaxy S5. I have an external battery case for it so it never dies. I am perpetually checking email and tweeting no matter where I am or what time of day it is.
A fast, reliable internet connection. Unless you want to only work at cafe's and libraries, you'll want a good strong internet connection at home because most freelance jobs require a ton of online time.
A comfortable workspace. That might be Starbucks or the library, but I generally prefer the comfort of my bed, my couch, or my little office area in my room. Surround this space with things that inspire you to work. I have a poster from Copyblogger about writing all day every day printed out above m desk, as well as a Tim Gunn talking bobble head that spits out his best motivating quotes with the push of a button. It's sometimes all I need to get writing.
Coffee. Or caffeine in some form you enjoy it. Green tea. Chocolate. Coke. Green juice if you're a health nut. Whatever works for you to keep you alert and get your day going.
Most importantly though, is a computer. Many are MAC loyal but for freelance writers, paying that much is outrageous. Unless you're willing to live with your parents all through your 20s – it's not happening. And that's okay because a writer won't be editing videos or doing anything a MAC is famous for.
My 17″ Samsung laptop is my main writing and working tool when at home, but when I am out and about – back home, at my boyfriends house, at a client's office, at Starbucks – I am always with my ASUS Transformer tablet.
As I've mentioned before, it has become my right hand when I'm not home, and I am infinitely more productive (and less cranky, because it's not heavy) with it in my life. A tablet you can type comfortably on is one of the most helpful tools of freelance life, if you ask me (she says as she writes this post on her ASUS at a Starbucks).
I'm required to disclose the relationship between my site and Intel Canada, but all opinions stated above are my own!