I was given the chance to test out the latest in Intel innovation over the past month, via the Dell Venue 8 7000 tablet.
The tablet features Intel's latest and greatest technological development – RealSense.
The first thing I noticed upon unboxing the tablet was its weight. It is by far the lightest and most comfortable tablet I've ever used.
That's not to say it's flimsy, though. The metal exterior and glass screen give it a solid feel, but I never once felt fatigue in my hands from holding it up as I have with other tablets – even when using it for very long periods of time scrolling through Facebook or reading an eBook.
The coolest thing about a tablet with RealSense is its ability to measure items fairly accurately.
I know that sounds strange – but yes, this tablet works like a measuring tape.
I'm in the process of creating a gallery wall out of my vast collection of music festival posters, and I found it incredibly helpful to be able to use the tablet to quickly measure the size of my posters so I could find the correct frames for them.
The way it accomplishes this it through using the 3 different cameras it has located on the back of the tablet.
The difference in angle helps the technology map out the length of an item just as a measuring tape does.
Another feature I found fascinating was Refocus, which takes advantage of the 3 cameras to allow you to take a photo and then play around with the focus after the fact. You can easily decide if you want the foreground to be the focus of the photo, or the background – and if you want, you can have both.
The main way I ended up using the tablet though, was for surfing Instagram and reading. As I always use my ASUS as a mini-laptop (since typing is so vital to my day), this was my first time truly experiencing a tablet as a tablet. Being able to lay in bed and scroll through all the gorgeous photos at such a large size was the main sell for me.
I had always thought I was the kind of person who would never read a novel on a tablet, but this one proved me wrong. I decided to download a novel and try reading it on the Dell. I surprised myself with how fast I was able to read it, and how comfortable it was. It almost has me considering ditching my paperbacks (almost).
If you're looking for a lightweight, sturdy tablet that will travel easy, take gorgeous photos, replace your measuring tape in a pinch, and give you the latest Intel innovation, this is definitely the tablet for you.
This product was loaned to me from Intel for review purposes, but all opinions are my own.
This week I decided to give my computer a desperately needed cleaning. And I'm not talking about the grimy surface (though it's important to clean that as well because germs and stuff).
My laptop had been acting strangely, and something odd popped up onscreen that shouldn't have been there – so I figured it was time to finally clean house. After years on the same laptop, it had also definitely slowed to a crawl and was freezing up on me all.the.time.
I should note I am one of those idiots who never actually shuts her laptop down (and who always has a million tabs open), so that might be part of my problem.
Anyhow, in order to get everything back in order, I decided to implement Intel's advice.
There are a number of things you can do to increase your computer's speed:
Regularly perform virus scans and remove spyware.
Perform a disk cleanup to free up space on your hard drive.
Defragment your computer's disk.
Upgrade to a newer operating system.
I had already upgraded to the latest version of Windows that was released, and decided to do a full scan of my virus software, which took a few hours.
Then I downloaded a spyware program which helped me find the little hidden bugs that had taken a toll on my computer's system. It found something like 120 problems, which is sad to admit. You'd think I would always run spyware, but sometimes I rely too heavily on my antivirus program to catch everything. No more of that – it's running constantly now as well.
That alone (along with letting my computer have some downtime) seemed to help quite a bit. I will be performing a disk cleanup and defragment as well, and that should make it even faster. I have yet to do either of these things since owning this laptop, so it's about damn time.
Another thing to consider come spring cleaning time is your phone! Our smartphones are mini-computers these days, and they can also get bogged down. I have an app called Clean Master installed, and it regularly gets rid of junk files on my phone with the click of a button.
Since my Galaxy S5 is a year old, I desperately need to clear out all the photos I've taken over the past year – as I've come to that point where I can no longer download any new apps because there is no more space available on the phone. It's quite a pain in the ass. Going through thousands of photos is an exhausting task – if you have any tips for how I can quickly do this without losing the photos I want to keep, do tell.
Finally, it's also a good idea to take a wet wipe to your computer and phone and give them a good scrub down to complete the process inside out – so many things get stuck between the keys! It's kinda gross.
Spring cleaning seems time consuming and annoying, but once it's done you'll feel so much lighter.
I'm required to disclose a relationship between TTRO and Intel Canada, but all opinions are my own!
The future is here yet again, thanks to Intel.
We all know technology is at a groundbreaking point. We've come so far so fast, but while advancements have happened at a steady incline over the past decade, the number of ways we use technology in our life is about to skyrocket like never before.
We've seen this in wearable tech and robot bartenders, but the most important way it affects our lives is in how it helps us work and create.
If you're a creative professional (which I know most of you are), Intel's RealSense technology is going to blow your mind.
Take a look at the RealSense website to flip through all the advancements that are coming because of it.
I'm particularly excited about the 3D camera capability. I had the chance to work with some 3D makers this summer, and it was so enjoyable that I'm in the middle of learning how to create my own 3D designs for printing (more on that in the coming weeks). This kind of camera will simplify the 3D scanning process and make it affordable for the rest of us.
It also has the ability to take a photo of something and have it instantly measured (as seen above). Measuring tape is about to become a thing of the past, and that is going to be a true blessing for anyone in construction and interior design.
It also features gesture control – which means that you can literally doodle in the air and your art will appear on the screen. I have no idea how this is even possible but I can't wait to use it!
We've been watching the Jim Parsons commercials for this with curiosity over the past few months, but the time has finally come to see what it's all about.
I'm testing the super thin new Dell Venue 8 Series tablet next week (which has RealSense built in), and will let you know how much I love it after I've had some time to explore the features.
I'm required to disclose the relationship between my site and Intel Canada, but all opinions are my own!
Technology is a beautiful thing. It makes our lives infinitely easier in insurmountable ways.
Do you ever think about how different life was just 15 years ago? Or 25 years ago!? Children today will never understand what it's like to live without a screen in their face – and while that can be a scary thought – the benefits outweigh the negatives no matter how you look at it.
I just found out that there are now 'robot' bartenders – and that has been something I've been dreaming of since I tasted my first drink at the ripe old age of 17.
A team of engineers developed that AI above and named him Monsieur – yeah, like your very own personal drink butler.
It's basically just a techy version of those drink dispensers (of which I once owned but gave up on because of how sticky the booze makes the taps), but it actually makes complicated drinks for you – all you have to do is load it up and push the button for the drink you want.
You can fill it with 8 different bottles and mixes, so there's limitless options  – especially if you stick to one or two forms of alcohol.
This guy isn't the only booze robot out there. There is now a cruise line that features a bar where robot arms make your drink while human servers bring it to you (soon enough the servers will be robots too!), and I can only imagine how this technology is going to start appearing in bars around the world.
The only issue – sometimes people go to a bar to interact with the bartender; to get recommendations on drinks, flirt, or unleash your problems over a glass of whiskey on the rocks. Can a robot really provide that booze connoisseur/therapist relationship actual bartenders are beloved for? I doubt it, but I think we're going to find out.
When it comes to home bars though, I am dreaming of one day owning a Monsieur.
I'm required to disclose the relationship between my site and Intel Canada, but all opinions are my own!
While I didn't travel so far this year that I needed to board a plane, I still managed to get my wanderlust fix in by taking a bunch of road trips across Ontario.
There is really nothing I love more than a good road trip. My favourite people, my favourite music, some snacks and a good vehicle are all that is required for a memorable mini-vacation on a whim. Thanks to Honda, I was able to try a handful of different cars for weekend getaways throughout 2014, and I'd love to take you through the ones I found particularly great for road tripping.
HONDA ACCORD – BEST FOR WINE COUNTRY
As seen above with my man, the Accord is the perfect practical car. I had the chance to test it out in Niagara, and you can read more about that trip and how much I loved the car over on Dose.
ACURA MDX – BEST FOR MUSIC FESTIVAL CAMPING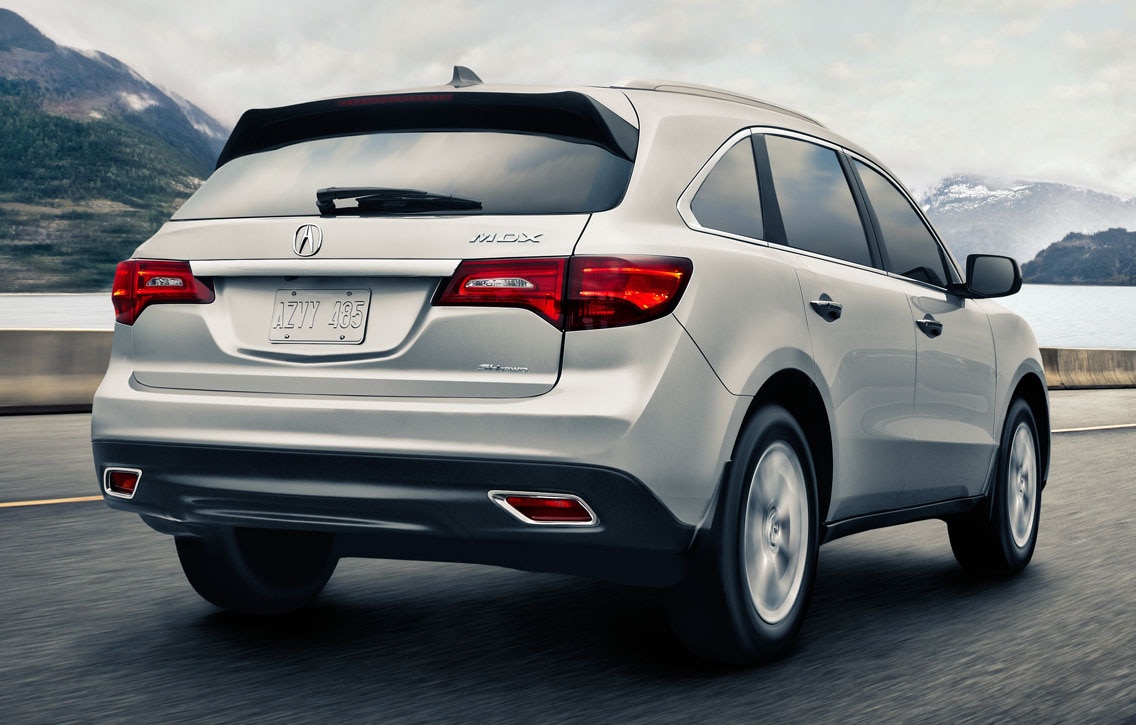 While I didn't use the Acura for a Bonnaroo trip, I couldn't help but think that it would be absolutely perfect for that situation when I was testing it out. Back when my friends and I drove down to Tennessee for the festival, we were in a small economy rental – and with all our stuff packed in – it  was not particularly comfortable. Not to mention that the heat in Tennessee in June is unbearable, so sitting in the vehicle for shade/sleep (since the tent was unbearably hot) was something we all needed to take turns doing.
The Acura is an incredible vehicle for a variety of reasons, but its spaciousness would definitely come in handy in such a situation. You can take the seats down for extra room should you need to sleep in it. Plus, the dvd player setup in the back will keep your friends entertained over the very long drive, and the navigation system will make sure you don't get lost trying to find the farm. And the surround sound audio and SiriusXM mean you'll be able to sing your heart out the whole drive down.
HONDA CIVIC – BEST FOR A BEACH TRIP

I was able to test out the Civic on my way to go parasailing for the first time in Grand Bend. This short trip might be the highlight of my travels in 2014 because not only had I never parasailed before, but I had never been to the adorable beach town that is Grand Bend before. Parasailing is unlike anything I've ever experienced. Ziplining in Victoria is probably the only thing I can compare it to. But somehow parasailing was scarier, even though it only lasted about five minutes. I probably shouldn't have googled parasailing accidents before I went – but knowing something has a risk is half the fun of doing it, right? It was truly one of the most spectacular views I've ever witnessed in my life. I wish Grand Bend was closer, as I would be there every weekend in the summer if I could.
The Civic might be my favourite car of them all. If I was going to buy a car today, I'd probably be going with a Honda Civic. It is beautifully made, gorgeous to look at, great on gas, and has all the incredible features I've come to expect from Honda – push start, rear camera, voice navigation, incredible audio, lane watch, and I don't even have to fish through my purse to find the keys – it detects them and unlocks automatically when I approach.
I love this car.
HONDA FIT – BEST FOR ADVENTURES
I had a chance to try out the Fit while participating in my first drumming lesson. Yes, I finally fulfilled my childhood dream of learning to drum! Well, maybe not fulfilled, but I almost learned how to play Sweet Home Alabama well enough that I wasn't completely ruining the song. See me awkwardly taking my first few hits in the video above!
The Fit is cool for a a few reasons – one being it's price point is super reasonable for a new car. Another being that you can literally fit almost anything in it, despite it being a small car. As you saw, we were able to fit a bass drum in it – which I wasn't even expecting would actually work. You can use it as a 4 seat when you want to grab your friends for an impromptu trip to Montreal, or as a 2 seater when you want to pack your life in the car and see where the road takes you.
ACCORD HYBRID – BEST FOR EVERYDAY USE

The Accord Hybrid has everything I already loved about the Accord, but is also extremely efficient on gas – I spent a total of $30 over 4 days of heavy highway driving, compared to the $60 to $80+ I would usually spend on much less driving.
If everyone that drives would be able to switch to a Hybrid, the world would be a cleaner place, and people would suffer less rage from exorbitant gas prices. The only thing better than a Hybrid is the electric car – and I hear Honda is working on some models as we speak.
I can't wait.
—
On another note, Honda is doing something truly important this holiday season. Help them donate $20,000 to the Make-A-Wish Foundation by donating. For every dollar you contribute – they contribute another dollar. It's the time of year to give, and this is a great way to make your contribution go twice as far.